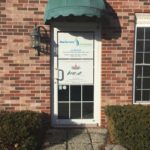 Every new patient goes through a complimentary spinal screening. Spinal screenings determine whether or not your presenting symptoms can be helped by a chiropractor. During the screening, we look for subluxations or misalignments that can contribute to what you're feeling.
When done with screening and the doctor has confirmed that he can help you, he will then recommend a complete chiropractic examination to detemrine the extent of the damage brought on by the subluxations. Assessments can include a variety of tests including ranges of motion, posture analysis, orthopedic testing, weight distribution and vital signs. Another important test that can be ordered are X-rays. X-rays are an essential tool in determining the exact location of the subluxation(s), how long they have been there, and assist the doctor in determining the time it will take to heal from the damaging effects. Once the examination is complete, the doctor takes all of the gathered information and creates a plan specific to you.  This information is gone over at your second visit known as your report of findings.
Our office is different in that we provide patients with specific chiropractic care plans to ensure a healthy and speedy recovery. We value education and with every appointment, you will gain more knowledge to assist you in getting well faster and staying well longer. A healthy, successful direction depends on creating a care plan specific to each individual patient.